Company:
OLX is the third most visited site in Ukraine. This is an online ad platform that brings people together to buy, sell, or share products and services.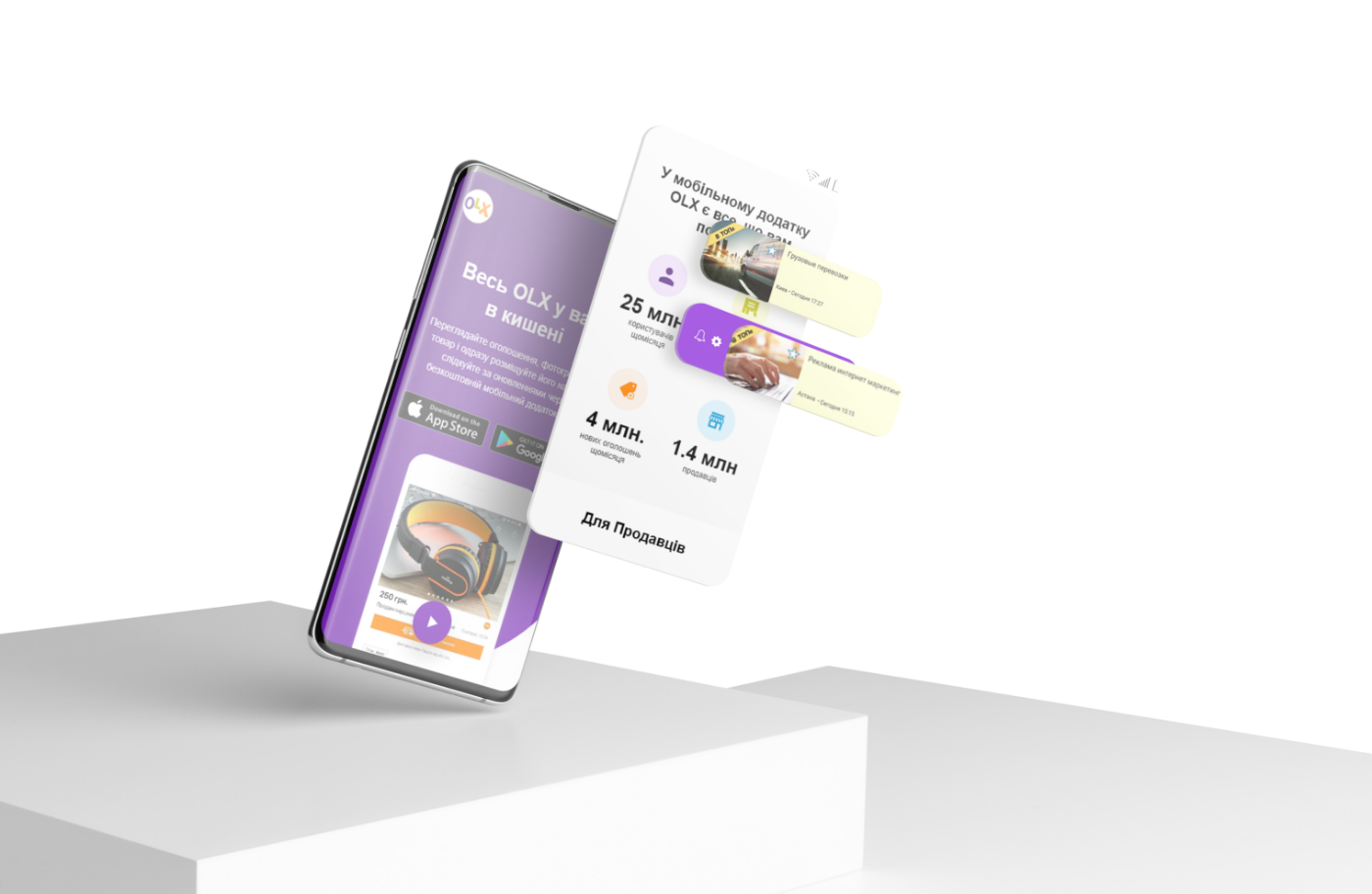 Given:
Develop a multi-page Landing for B2B audience of Ukraine's largest marketplace OLX.ua, which will act as a single entry point for all b2b audiences and provide comprehensive information on the benefits of the company's resources and services.
Result:
We have identified the major categories of b2b users and grouped the available services to demonstrate the services that will be relevant to a particular customer category.
A calculator was developed to calculate the price of the number of ads in the categories. We also added animation to the sliders that reflect the current progress of the view.
It was also done:
– ensuring the safety and security of the site (taking into account the extent of activity of the Customer);
– providing comfortable editing of content through the admin. panel and page creation variations using the block builder
– implementation of multilingualism
– setting up the upload of all user requests (received via form) to the internal ecosystem for further processing by b2b unit employees;
– setting up synchronization of the service cost calculator with the customer database so that the end user can see the cost of a particular package;