Company:
"Those cool lawyers with cool pictures."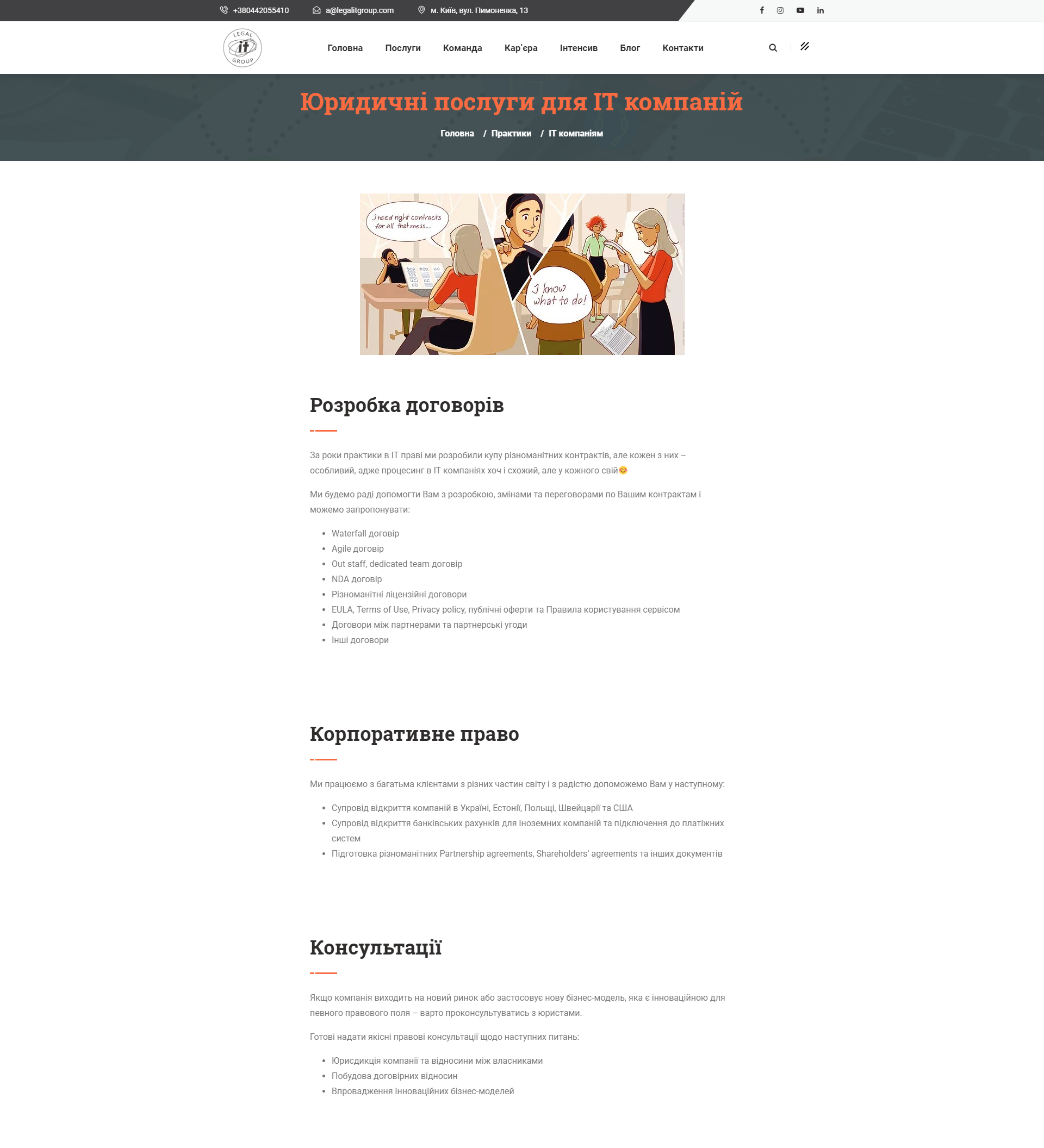 Task:
Any lawyer on the market is simply an incredible number of competitors. But these lawyers have already found their chip, and our task was to match the already defined style and content to a clear, clean and tidy website.
Result:
We managed to collect all the chips (available set of illustrations) in one style and harmoniously compose it within the corporate site. Also, attention was paid to the clear structure of services and a high quality tag system was introduced for better targeting on the site.