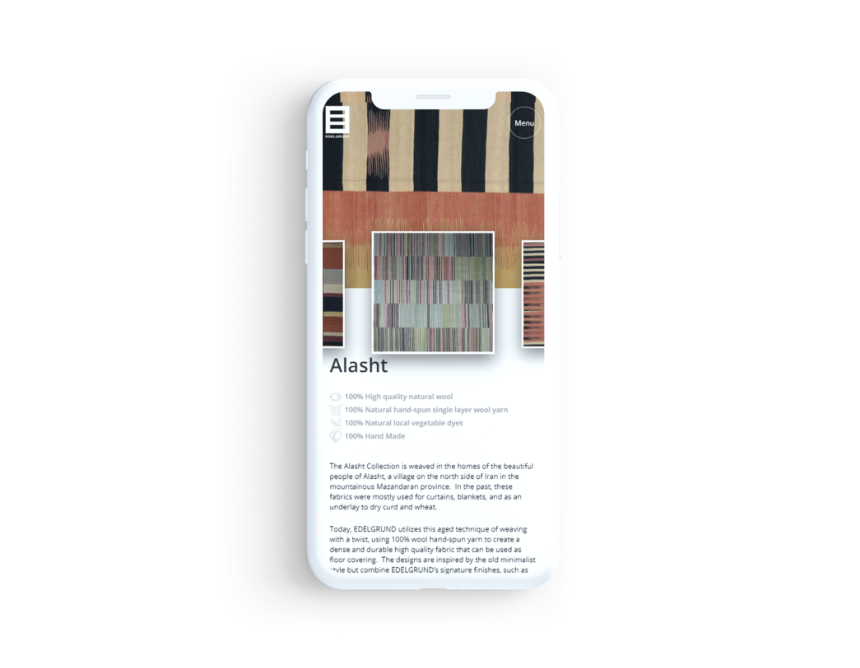 Edelgrund is a new website for the famous German brand that makes Persian carpets
BLOG
A Persian Tradition
Our goal is to create unique modern and timeless designs for today and future generations. Design plays a fundamental role for Edelgrundès Carpets and Kilims. The combination of diverse materials, structure and fascinating colors distinguishes Edelgrund carpets, making them stand out from others. Every single carpet is unique and its own characteristics and personality.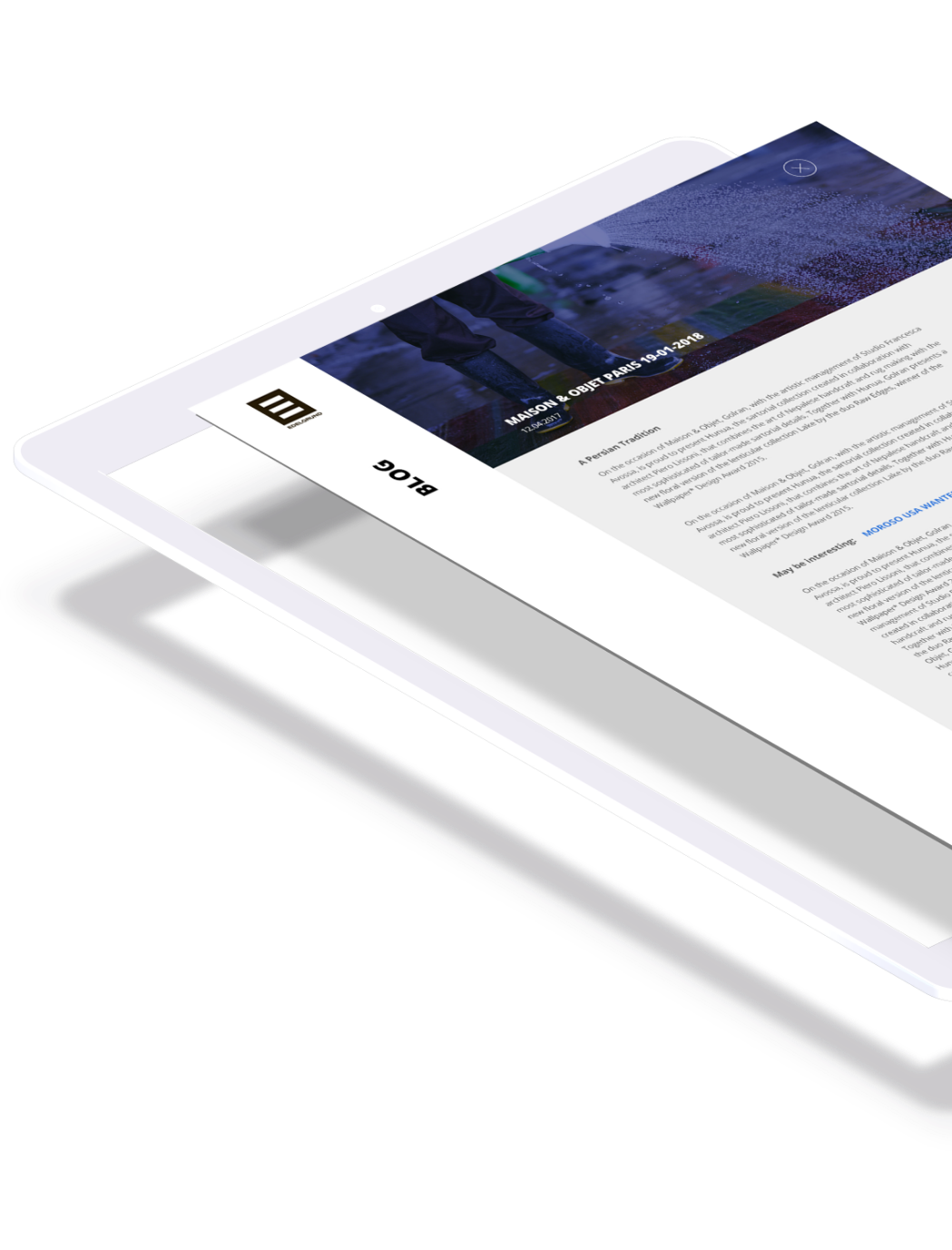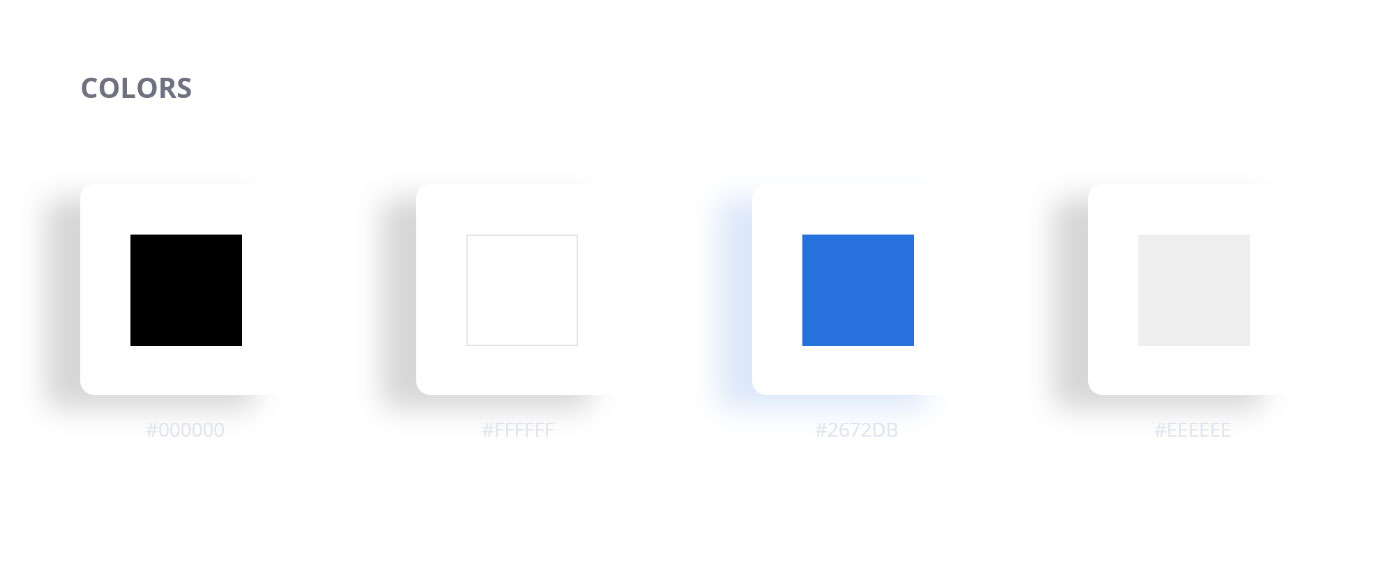 RESPONSIVE
A lot of time was devoted to the responsive part of the site. It is important that the user can quickly and easily access the offered products.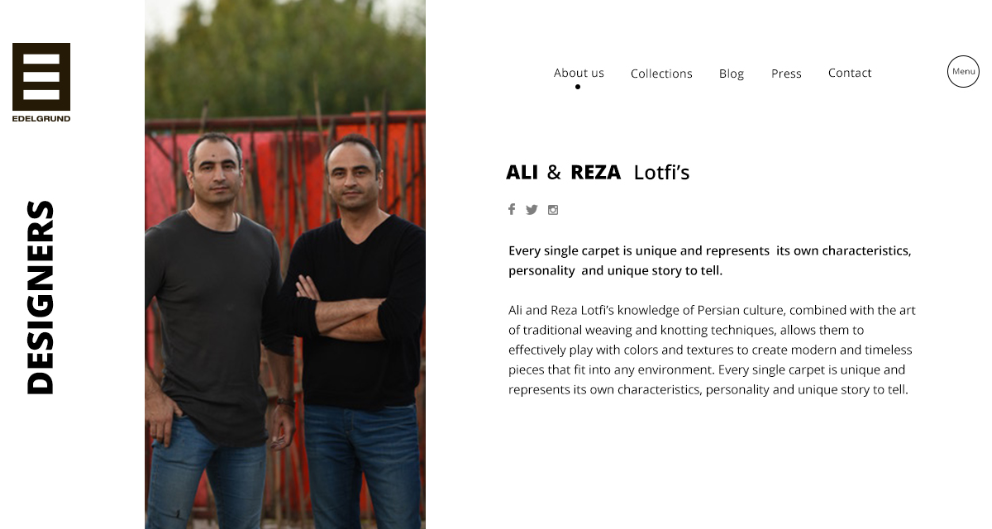 HOME PAGE
The home page represents the whole stilistics of the website. Pure minimalism allows you to see only the most important parts of the interface. At the same time the name of the page on the left side of the website would not let the user get lost, regardless on what page he is at the moment.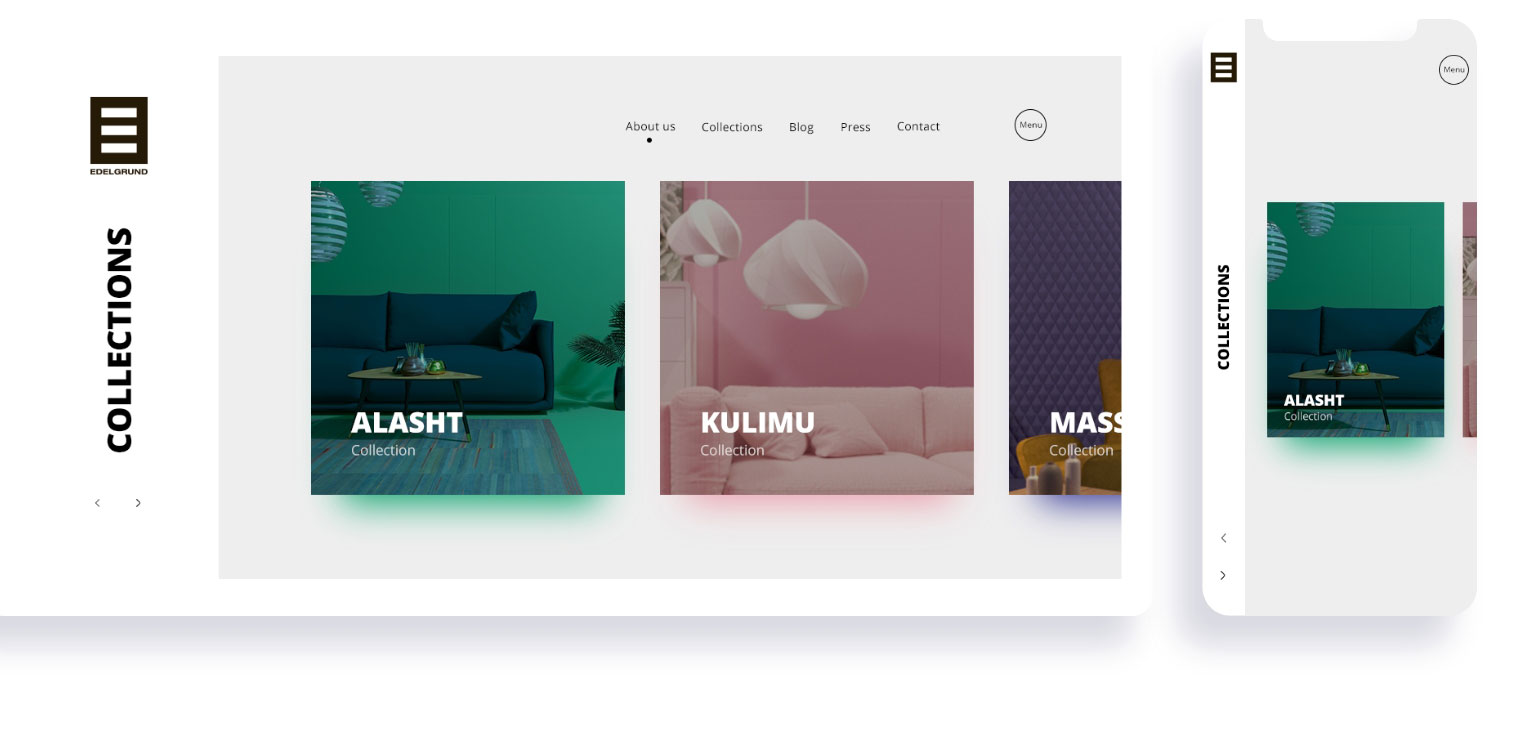 COLLECTIONS PAGE
This page has its own unique, but at the same time understandable structure. Large distinct cards with the names of collections attrack the user look through them. We added soft colored shadows with microanimation to make the collections more effective. This also helped us to make the interaction with the website more pleasant and understandable.