Company:
Stasya is fashion stylist & costume designer based in Kiev, Ukraine. 10 years of international experience. Commercials, music videos, feature films, editorial, photography, fashion weeks, TV projects.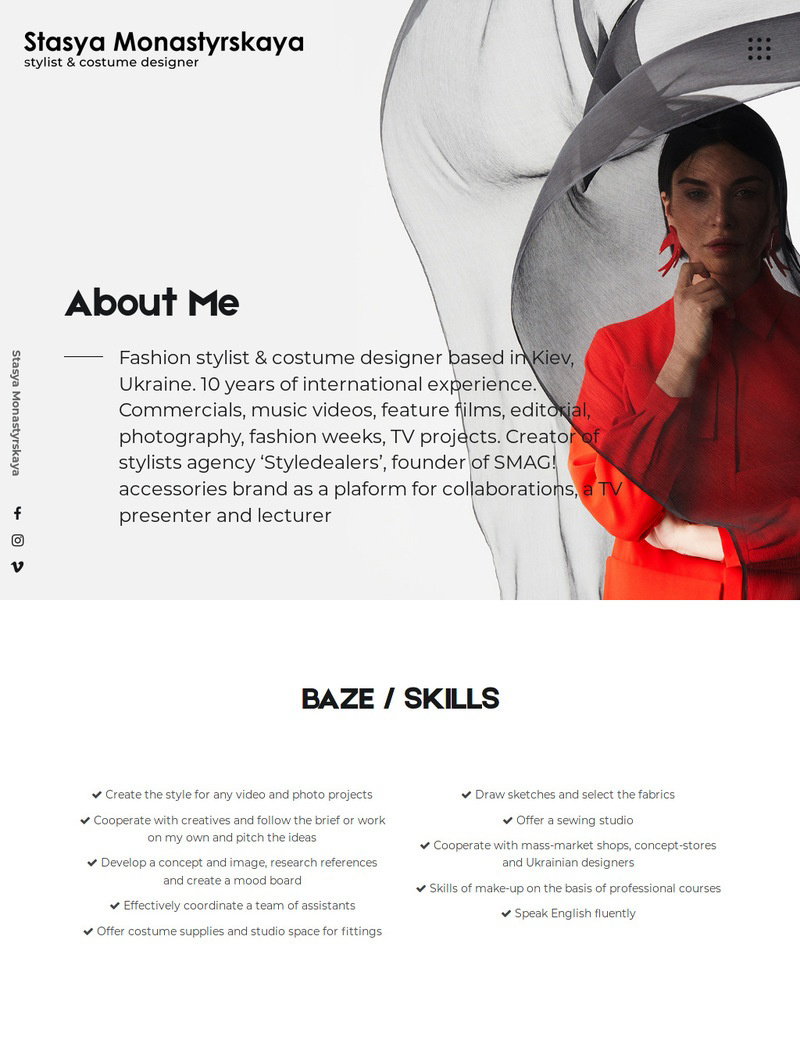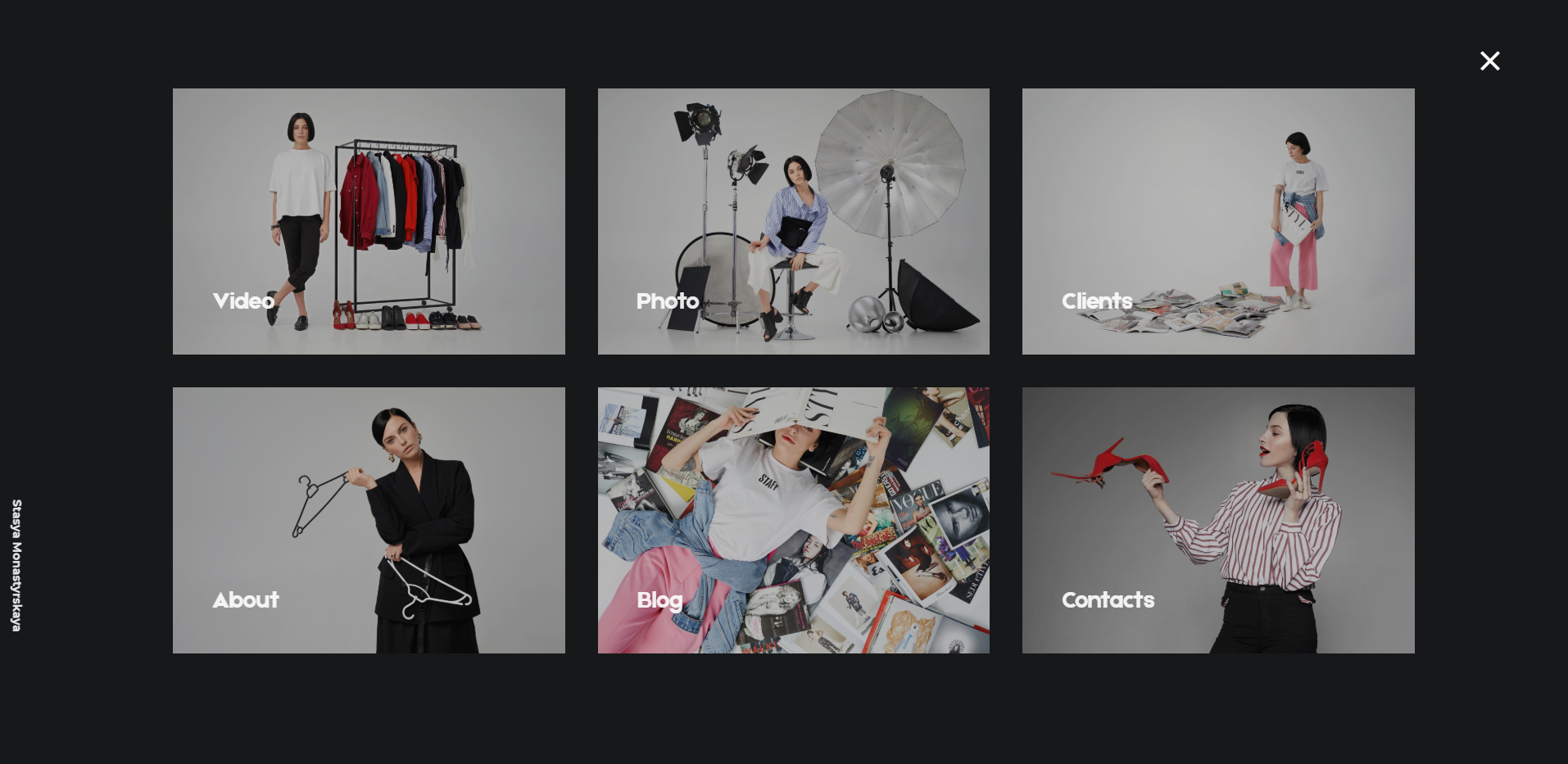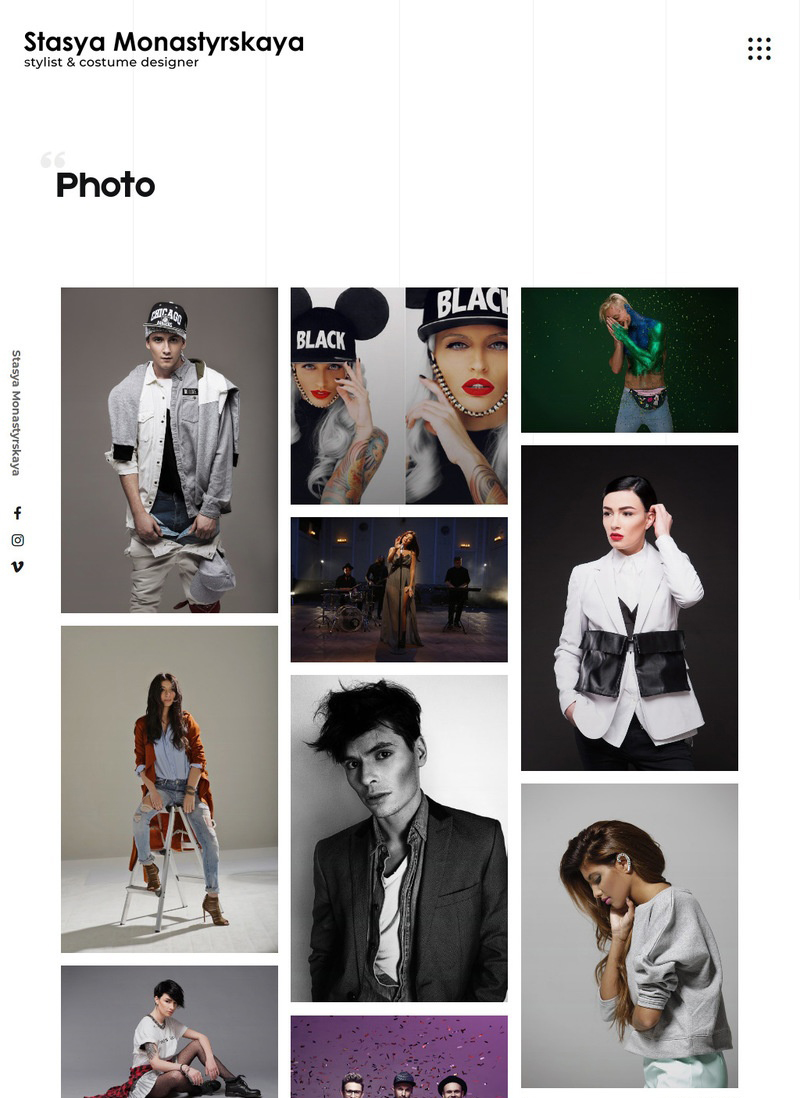 Task:
We had to create a stylish website, most of which would occupy a significant portfolio of clients. In addition, due to the large amount of media content, our concern was also to optimize the speed of downloading pages.
Result:
In the course of work, we sought to highlight all the creative potential of the client and make not just a site, but a decent business card for a good product. A minimalist design that does not interfere with visual perception of content and a simple and intuitive structure – all that is needed.