Company:
The main site about social entrepreneurship in Ukraine, created within the framework of the project "Social Entrepreneurship: Achieving Social Change Initiative" from the Bottom "with the support of the European Union.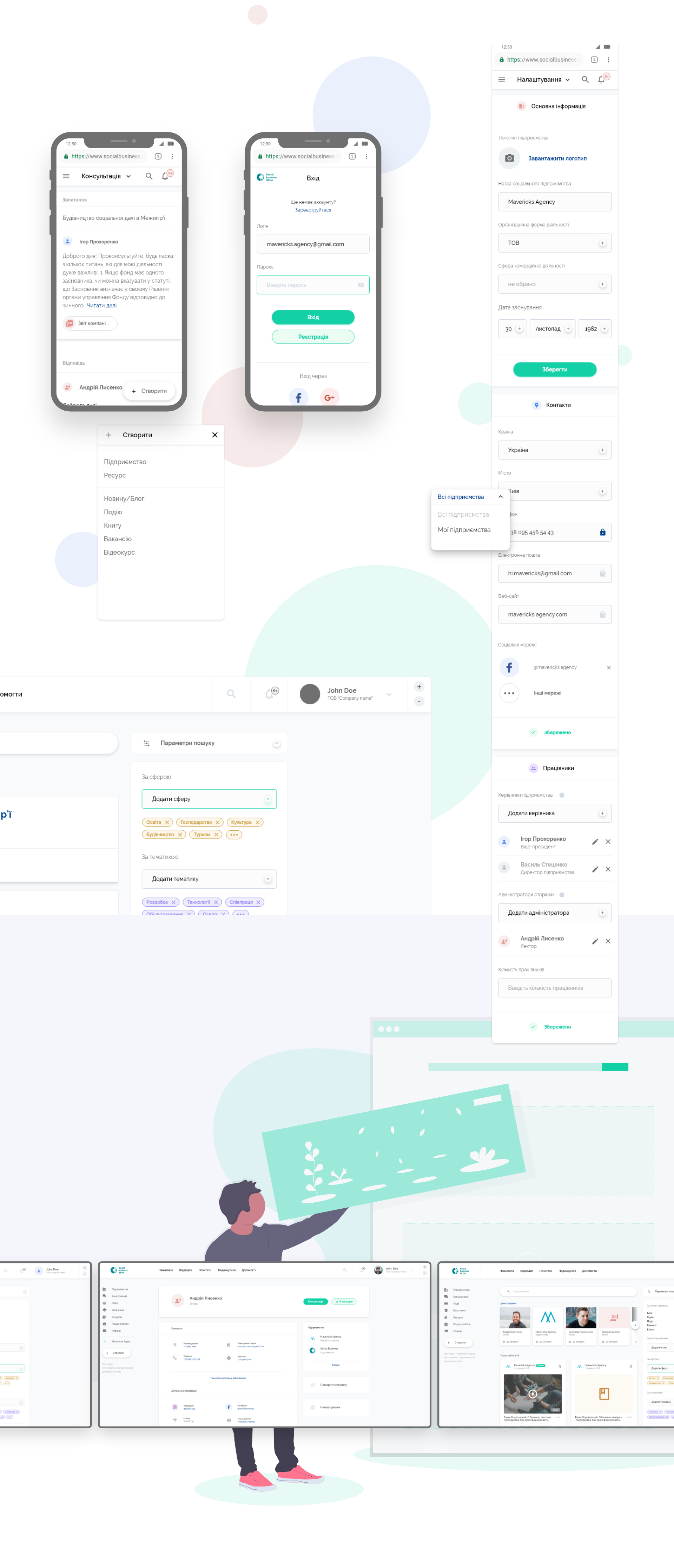 Given:
Make it an incredibly convenient and comprehensible resource to keep from messing with roles, tags and a wealth of information? And to add a little animation, and the ability to publish all the material by visitors? Challenges are not easy, but we love these Challenges so much!
Decision:
This resource exceeded any expectations. Created in Material Design and with a slim UX made at the beginning, this site has become the largest knowledge base for social entrepreneurs of all Ukraine. A convenient tag and referral system, high volume of visitors, and simple moderation are the main components of a platform's success.