Company:
OLX.kz is one of the largest platforms for buying and selling goods and services in Kazakhstan. It is visited by about 10 million users every month. OLX.kz is part of the OLX Group, which unites more than 350 million people for mutually beneficial agreements worldwide.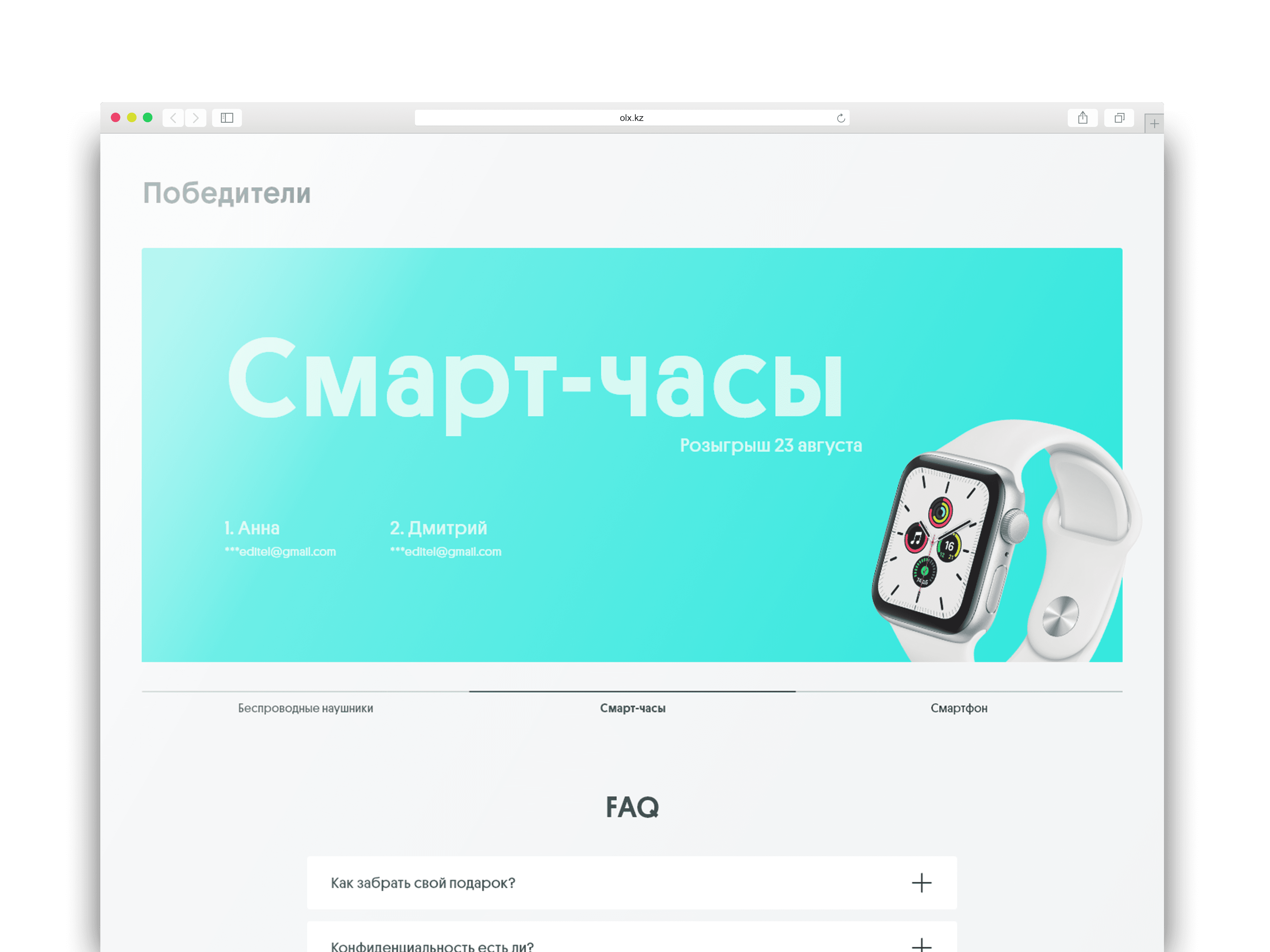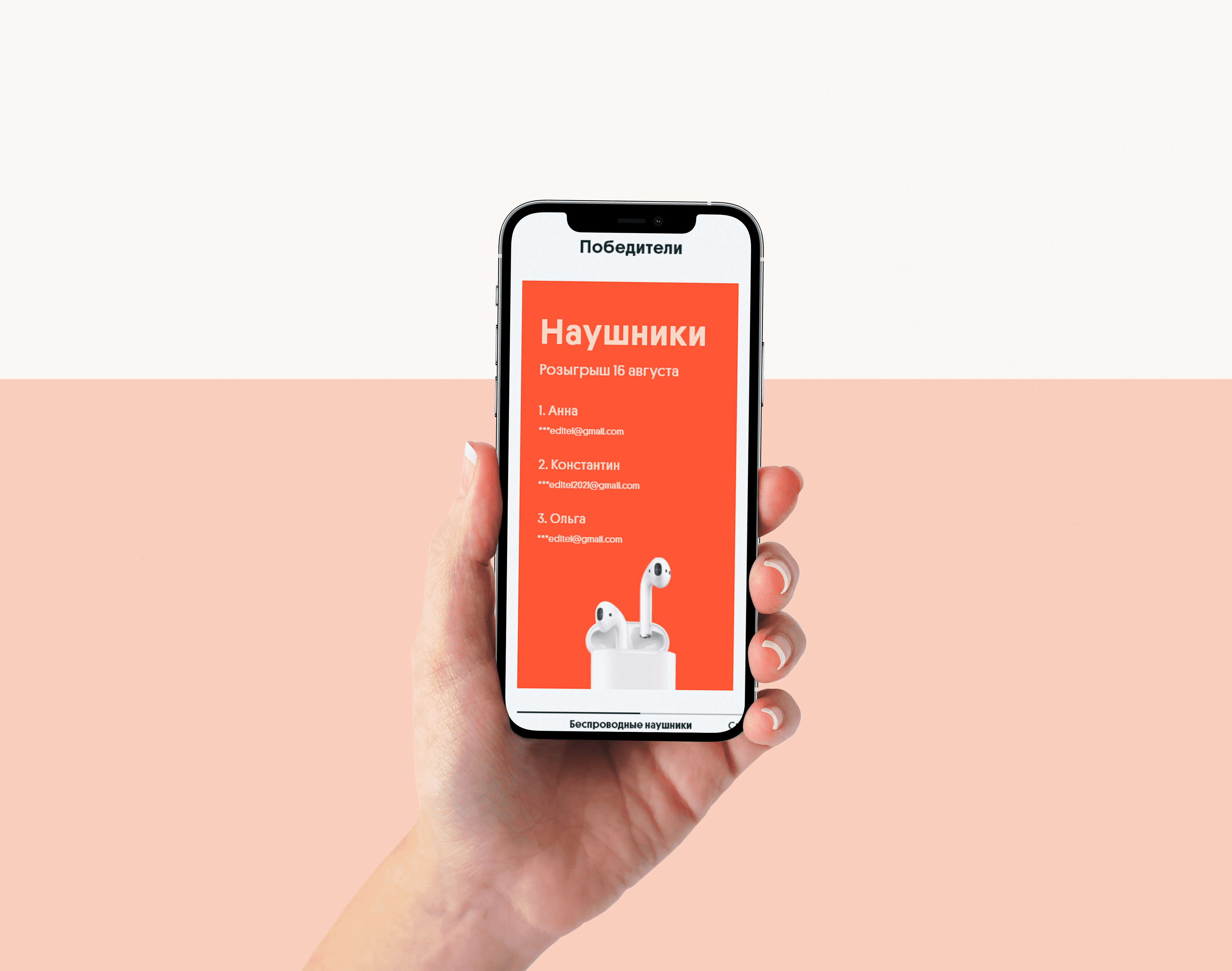 Task:
Develop a promotional service designed to increase electronics sales for the promotion period in August 2021. All users who placed ads on the main resource OLX KZ, had the opportunity to win a new iPhone or other valuable prizes by registering on our promotional service.
We analyzed users' ads using the OLX API and determined whether or not a user could participate. In this case, the more ads you place, the more chances you have of winning.
Result:
The promotional service was developed in accordance with the customer's requirements and worked without failures throughout the promotion period.